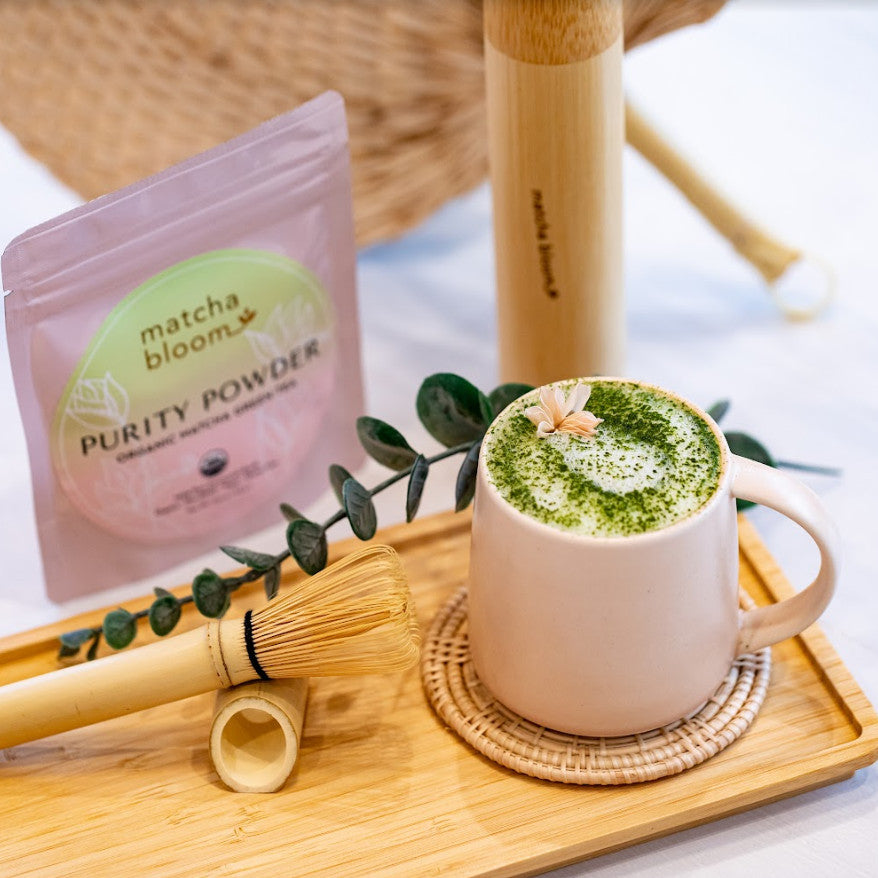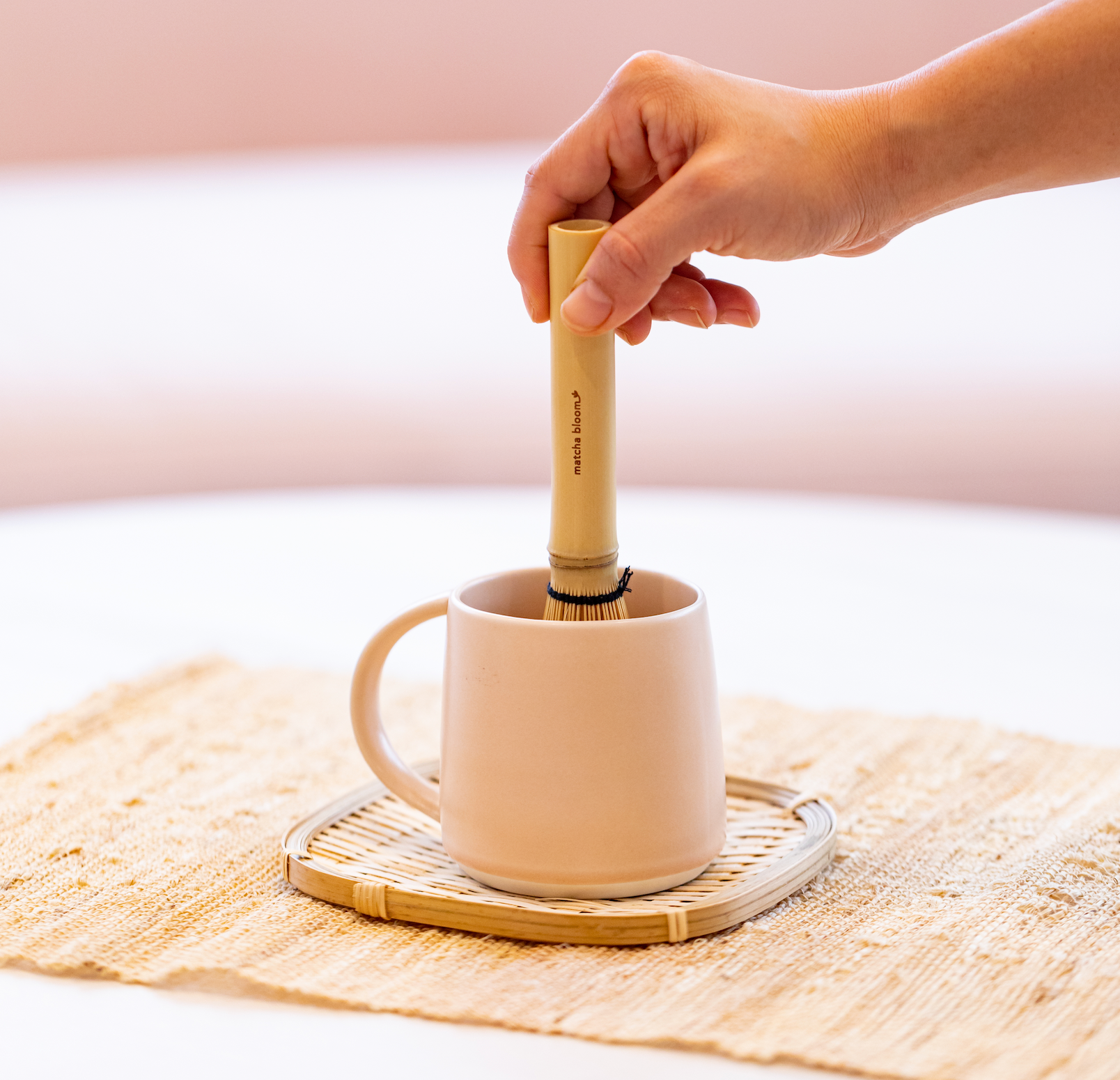 ---
Cultivate Your At-Home Matcha Ritual
Matcha Latte Essential Set | Matcha Purity Powder, MB Mini Whisk, Blush Ripple Mug
This essential matcha latte set bundles up all of the must-haves to create your very own lattes at home! Use the Matcha Bloom Mini Whisk to froth up the matcha directly inside the mug for your daily simplified wellness ritual.
We offer shipping in US within 3-5 working days. For more details read here
WHAT IS MATCHA?

Matcha is the form of green tea leaves when stone ground into powder. Matcha is held in the highest regard of all teas. Matcha is made from shade-grown, green tea leaves that have been ground into an ultra-fine powder. Green tea in loose leaf form is traditionally steeped in hot water and then discarded, but matcha is placed directly into the water, whisked, and the whole breadth of the leaf is consumed.

HOW DO I DETERMINE THE QUALITY OF MATCHA?

The simplest way to determine the quality of matcha is by first visually inspecting the color.  Matcha of higher grade will showcase a fluorescent, vibrant, rich green, whereas the lower quality matcha will have a more yellow-green tint in the color.

For More FAQ's Click HERE
Simplify your latte ritual with one whisk, one mug.
Ceremonial Grade
All matcha powders are not created equal. Our Ceremonial Grade matcha is harvested from the First Flush, which delivers top nutritional value with a beautiful vibrant green color. We offer highest quality for the everyday price.
Purely Organic
Family farm to cup, grown in Kagoshima, Japan. Revitalize your body with clean, pure energy powered by Mother Earth.
Rituals Simplified
A life-giving wellness ritual rooted through ancient traditions and practices, simplified to a modern daily convenience.
This product has no reviews yet.